Why I Love Edinburgh
"Do you think we could love Scotland any more than we do now?"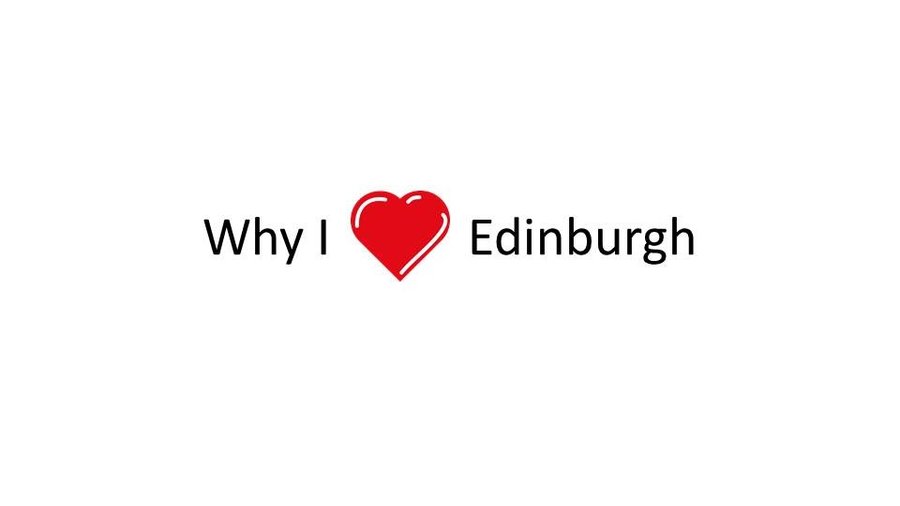 When we travel, my husband and I rarely love the same places. For example, I love the little Caribbean island of Nevis because it's relatively undeveloped, which means its verdant and tropical and low key. But it leaves my husband cold because he needs more action than dodging donkeys on barely paved roads in a rental car.
It was his idea to travel to Scotland. All I could think of was the weather, which I'd heard was cold and damp. So, when he suggested Edinburgh, I agreed reluctantly.
What a surprise then, when we both loved Edinburgh from the first moment our feet touched the ground. Maybe it was the rainbow curved across the sky above our plane, or the immigration agent who was so friendly we thought he was going to ask us over for Sunday roast, but by the time we'd left Old Town and New Town behind and emerged into Stockbridge, we were both smitten.
We soon found that it never ceased to amaze us to be walking down busy Princes Street and look up to see a dark and majestic castle letting us know we were in a place that had been very important for a very long time. The genuine kindness of people surprised us too, having spent too much time in Washington, DC, where kindness is now seen as a kind of character flaw. The sheer walkability of the city was also a pleasant surprise, because it seemed as if, from our perch on Circus Lane, anywhere we wanted to go never seemed much further than a 20 minute walk.
Just at the end of our lane is Stockbridge, with all its shops (for me), pubs (for him), restaurants, and easy access to the Waters of Leith pathway. Walk one way and you're at the Botanic Gardens. Walk the other, and you'll arrive at the Scotland Museum of Modern Art. We could walk to Usher Hall (and we did for a Miles Davis tribute concert), climb Arthur's Seat, or stroll along the cliffs of Salisbury Craig and never be more than 10 minutes away from a warming dram of whiskey.
We have returned to Edinburgh three times now, the second time staying for 3 months during the spring. We have begun to form a genuine appreciation for city life here and the amenities that we don't have back home in the States in the suburbs, such as a fine butcher (George Bowers), fishmonger (Armstrong), pub (Stockbridge Tap), cheese and savory pie shop (IJ Mellis), wine and spirits shop (Vino) and all the charity shops along Raeburn Place.
We love walking here. Not only are there so many things to see (if you are an architecture maven like me you'll never get tired of the diverse and beautiful styles of Edinburgh's residential neighborhoods) but because what for some might be weather that's too cool and too variable, for us, it makes for perfect walking weather. If you've ever visited Washington, DC in the summer you'll know what I mean when I say that is a very good example of very bad walking weather!
But, as we tell our friends, "We don't come here for the weather." We do come here, however, for so many other things. The whisky. The gin (if you haven't tried Harris gin, please do). The joy you can only get when the sun breaks through after days of dreich (dreary weather). The fresh and smartly prepared food. The varieties of Scottish accents here in the capital city. The stray sightings of a handsome man in a kilt. The warm welcome we're always given wherever we go.
This time we are staying 7 weeks, which we are finding is much too short a time. Last week, as we were returning from a short trip to Orkney, I looked west out the plane window and saw the Munros and Corbetts of the Highlands stretched out to the skyline. I turned to my husband and asked, "Do you think we could love Scotland any more than we do now?" Without a pause, he simply said, "No." And I agreed.