Climbing Wall at Ratho
A really great option if you want to be active on holiday. Try it on a rainy day as kids and adults alike will be wholly entertained.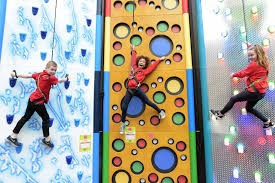 Just a 20 minute journey from the centre of Edinburgh is the EICA climbing centre. At the time of its opening in 2003 it was the biggest indoor climbing arena in the world.
Built in an old quarry, EICA has something to offer all skills and ages. There are giant walls and over 250 routes for beginners and advanced climbers to try. Not to mention the aerial assault course which I haven't dared go on! There's also shopping, bouldering, gym and massage in a spa, all in one space. In our experience the facilities are safe and clean and you can learn to be a trained rope guide here too as Jamie did a couple of years ago.
Tara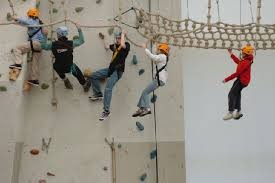 Copyright The Mews Company 2020 © | Designed + powered by Bookster