Breakfast Out
Breakfast Out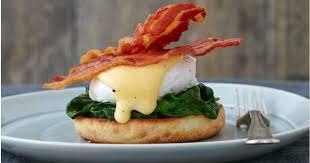 Although of course in every mews you have a fully equipped kitchen if you are like us going out for breakfast is a treat. Whether it's a lazy Sunday brunch, a quick bowl of porridge before a meeting or breakfast with the kids all our recommendation will be for you.
Leo's Beanery is very close to all our New Town Houses (Dean Street, Cumberland, Circus and New Town Mews). It is a small café serving breakfast, lunch and cakes and coffees. The quality of the food is very good and it has a really relaxed atmosphere. They also offer gluten free/non dairy/vegan options so it suits all folks tastes. Try their eggs benedict and croque-mon-scones - truly delicious !
Also in Stockbridge, you'll find Hamilton's which is quite a large bar that focuses on breakfast / brunch in the mornings. The menu is extensive, and you'll find plenty of space to relax and read the paper or chat.
Now to the West End where there are lots of places to choose from. One of the best Is MILK, which has five cafes in Edinburgh. The food is nutritionally sound, seasonal, natural and delicious. They choose ingredients that include organic and local produce where possible which we think is important. Their cakes are baked in the kitchens daily and they have a great vegan and gluten free range. Yummy cake that's nutritious – what could be better we ask you?
The Pantry in Stockbridge also uses local ingredients and is family friendly, as it has a large kids area. The menu is seasonal which we like and the owners and staff are very friendly. It is what you'd call a relaxed neighbourhood hangout. The brunch menu is yummy and at the weekend this draws a crowd with things like wild east Lothian mushrooms, pancetta and poached egg on toast and a breakfast burrito.
Now you are asking where do you get the best full Scottish Cooked breakfast, you know the traditional one. Well here are some options:
Snax Cafe
15 West Register Street, EH2 2AA, 0131 557 8688
Royal McGregor
Royal Mile Backpackers, 105 High Street, EH1 1QS, 0131 225 7064
Spoon
6A Nicolson Street, EH8 9DH, 0131 557 4567
The Edinburgh Larder
15 Blackfriars Street, EH1 1NB, 0131 556 6922
The King's Wark
36 Shore, EH6 6QU, 0131 554 9260
Roseleaf
23/24 Sandport Place, EH6 6EW, 0131 476 5268
Enjoy!